La Charte du Partit Occitan (Oc : La Carta / Fr : La Charte / En : Charter)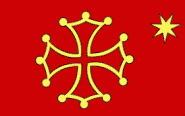 1. LO FACH OCCITAN :
Lo Partit Occitan es dreibit a tots los òmes, a totas las femnas que reconeissen lo fach occitan tant dins sa realitat istorica e sociala coma dins sas manifestacions per se tornar reviscolar e bastir.
1. Le fait occitan :
Le Partit Occitan est ouvert aux hommes et aux femmes qui acceptent le fait occitan dans sa réalité historique et sociale, comme dans ses manifestations nouvelles engendrées par sa renaissance et sa construction.


1. The occitan fact :
The Occitan Party is open to every person who acknowledges the Occitan fact in its historical and social dimension as well as in the new embodiments brought about by its revival and construction.
2. PER UN ENGATJAMENT POLITIC :
Lo Partit Occitan assembla tots 'quilhs e totas 'quelas que volen esser partida prenenta dins los debacts politics d'aura, que volen participar aus engatjaments sociaus e economics, dins totas las expressions de la vita en societat.
2. Pour un engagement politique :
Le Partit Occitan regroupe tous ceux et toutes celles qui veulent prendre part aux débats politiques actuels, participer aux enjeux sociaux et économiques, dans tous les aspects de la vie en société.


2. For a political engagement :
The Occitan Party regroups all those who want to take part in the current political, economic and social issues, in every aspect of life in society.
3. DINS LA VIA DEMOCRATICA :
Lo Partit Occitan conduis son accion per tots los biais democratics de la vita politica, especialament en participar a las consultacions electoralas.
3. Par la voie démocratique :
Le Partit Occitan mène son action par tous les moyens démocratiques de la vie politique et, en particulier, par la participation aux consultations électorales.


3. Through democratic means :
The Occitan Party uses all the democratic means of political life, particularly elections.
4. PER L'AUTONOMIA :
S'engatjar per una societat occitana mestressa d'ela-mesma 'quò es respectar las reglas democraticas. Lo Partit Occitan a l'intencion de lutar per la reconeissença de la comunautat occitana e per la defensa daus interests de sos membres, per reabilitar la lenga d'Òc, tant en-dedins coma en defòra de l'estat francés ; particularament au nivèu de l'Euròpa. Tau es lo sense de sa volontat d'autonomia.
4. Pour l'autonomie :
L'engagement pour une société occitane maîtresse d'elle-même est strictement respectueux de toutes les règles démocratiques. Le Partit Occitan entend mener le combat pour la reconnaissance de la communauté occitane, la pleine réhabilitation de la langue occitane et la défense des intérêts de ses membres, tant à l'intérieur qu'à l'extérieur de l'Etat français, en particulier au plan européen : tel est le sens de son objectif d'autonomie.


4. For self-government :
Our commitment to a self-governing Occitan society is strictly respectful of democratic rules. The Occitan Party aims at the recognition of the Occitan community. It defends the Occitan people's interests. It also struggles for the full rehabilitation of the Occitan language both inside and outside the French state, especially at European level. Such is the meaning of its aspiration towards self-government.
5. PER LA JUSTÍCIA SOCIALA :
Un engatjament politic occitan es una dubertura a totas las obligacions d'una societat democratica, mai que mai a la justícia sociala e economica. Pòt pas esser separat de la luta en favor daus mai demunits.
5. Per la justice sociale :
L'engagement politique occitan est une ouverture à toutes les exigences d'une société démocratique et, notamment, à la justice sociale et économique. Il est inséparable du combat pour les plus défavorisés.


5. And social justice :
The Occitan political commitment is an opening-up to all the demands of a democratic society in particular towards social and economic justice. Which means solidarity with the underprivileged.
6. EMB L'EURÒPA DE DEMAN :
Lo Partit Occitan pensa que un daus pretzfachs mai urgents, tant per la vita de tots los jorns coma per l'avenir de nautres tots, es la construccion de l'Euròpa; d'una Euròpa daus pòples e de las regions.
6. Avec l'Europe de demain :
Le Partit Occitan considère qu'une de ses tâches urgentes, pour la vie quotidienne comme pour l'avenir de tous, est la construction européenne : une Europe qui doit être celle des peuples et des régions.


6. With tomorrow's Europe :
For everyday life as well as for everyone's future, one of the Occitan Party's urgent tasks is the construction of Europe: a Europe of peoples and regions.
7. PER RESPECTAR LOS DRECHES DE L'ÒME, INDIVIDUALS E COLLECTIUS :
Lo Partit Occitan trabalha per lo respect daus drechs de l'Òme dins lor dimension individuala e collectiva. Esser solidari dau Tierç-Monde e agir per la patz son doas prioritats.
7. Pour le respect des droits de l'homme individuels et collectifs :
Le Partit Occitan oeuvre pour le respect des droits de l'homme dans leur dimension individuelle et collective. La solidarité avec le Tiers-Monde et l'action pour la paix sont parmi ses priorités.


7. For the respect of individual and collective human rights :
The Occitan Party works for the respect of human rights in their individual and collective aspects. Solidarity with the Third World and action for peace belong to its priorities.
8. PER RESPECTAR LA PLANETA :
Lo Partit Occitan pensa que tota societat a la responsabilitat d'una part dau patrimòni naturau de la planeta. Que es responsabla, tant davant las societats que li son vesinas coma davant las generacions a venir. Pòt dispausar d'aqueu patrimòni mas a pas lo drech de ne n'abusar.
8. Comme pour le respect de la planète :
Le Parti Occitan considère que toute société est responsable d'une parcelle du patrimoine naturel planétaire. Elle en est responsable aux yeux des sociétés voisines comme aux yeux des générations à venir. Elle peut disposer de ce patrimoine, mais n'a aucun droit d'en abuser.


8. As well as for the respect of the planet :
For the Occitan Party, a society is accountable for part of the global natural heritage in the eyes of its neighbours as well as in the eyes of generations to come. It can use that heritage but has no right to exploit it.