Présentation du Partit Occitan (Oc : Presentacion / Fr : Présentation / En : Presentation)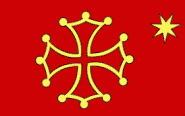 1. ORIGINAS : Lo Partit Occitan espeliguèt a Tolosa en 1987. Foguèt la resulta del recampament de militants politiques isolats; dels candidats que se presentèron a las eleccions regionalas de 1986 (lista "Union Occitana" dins Tarn, lista "Per las regionalas, los Regionalistas" dins Nauta Garona, etc...); e de la fusion de mantunes moviments occitanistas (Volem Viure Al País, País Nòstre...). Aquela union dels tres elements foguèt possibla sus la basa de la Carta del partit.

1. ORIGINES : Le Partit Occitan s'est formé à Toulouse en 1987 par la fusion de divers mouvements occitanistes (Volem Viure Al País, País Nòstre...), rejoints par des candidats aux élections régionales de 1986 (liste "Union Occitana"du Tarn, "les Régionalistes" (Hte Garonne), d'isolés... L'union se faisait autour de la Charte.

1. ORIGINS : The Occitan Party was formed in Toulouse in 1987 through the union of different occitanist movements (Volem Viure Al païs, Païs Nòstre...), of candidates to the 1986 regional elections, of various individuals. The union was made around the party's Charter.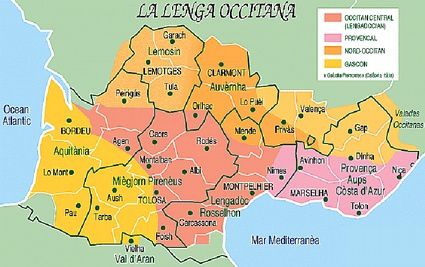 2. OBJECTIUS : Enançar un moviment politique occitanista credible, independent de tot autre partit et luchant per la reconeissença e l'autonomia d'Occitània, desalienar e conscientisar lo pòble occitan, far emergir la question occitana dins lo domèni politique.

2. OBJECTIFS : Mettre sur pied un mouvement politique occitaniste crédible, indépendant de tous les partis et luttant pour la reconnaissance et l'autonomie de l'Occitanie, désaliéner et conscientiser le peuple occitan, faire émerger la question occitane dans le champ politique.

2. AIMS : To set up a credible political occitanist movement, independent of all parties and struggling for Occitan self-government, to disalienate and conscientize the Occitan people, to make the Occitan question come out in the political field.



3. PRESENCIA ELECTORALA : Desempuèi 1987, lo Partit Occitan a pas arrestat de presentar candidats a las eleccions, municipalas, cantonalas, regionalas, legislativas et europèas. Lo Partit Occitan baileja quauquas comunas ruralas de mercés a sos conses e mai a d'elegits dins mantunes municipis.

3. PRESENCE ELECTORALE : Depuis 1987, le Partit Occitan a régulièrement présenté des candidats aux élections municipales, cantonales, régionales, législatives et européennes. Le Partit Occitan a des élus dans quelques municipalités.

3. ELECTORAL PRESENCE : Since 1987, the Occitan Party has contested elections at all levels in different constituencies.In the 1997 parliamentary elections, the Party's best candidates polled 1,8% of the vote.Party members hold office in a few townships.



4. ACTION POLITICA : Lo Partit Occitan es present en Occitània dins las luchas economicas o d'amainatjament del territòri. Sos militants intervenon dins la batèsta per l'emplec, contra la toristificacion a l'excès, contra lo nucleari, per la salvagarda del patrimòni natural... Sos militants son tanben actius dins las accions d'aparament e de promocion de la lenga et de l'identitat occitanas.

4. ACTION POLITIQUE : Le Partit Occitan est présent en Occitanie dans les luttes économiques ou d'aménagement du territoire. Ses militants interviennent dans les luttes pour l'emploi, contre la touristification à outrance, contre le nucléaire, pour la sauvegarde du patrimoine naturel... Ils sont aussi actifs dans les actions de défense de la langue et de l'identité occitanes.

4. POLITICAL ACTION : The Occitan Party takes part in economical or regional development struggles. Its members are active in struggles for the keeping of jobs, against out and out touristification, against nuclear industry, for the preservation of our natural environment... They also take part in the defence of the Occitan language and identity.



5. RELACIONS INTERNACIONALAS : Lo Partit Occitan es afiliat à la federacion "Régions et Peuples Solidaires" que recampa divèrsas organisacions politicas dels pòbles et regions d'Exagonia. Lo Partit Occitan es atenben sòci d'un recampament d'organisacions nacionalistas e regionalistas de divèrses Estats d'Euròpa. Se tracha de l'Aligança Liura Europèa. Aqueste partit compta un certan nombre de deputats al Parlament d'Estrasborg.

5. RELATIONS INTERNATIONALES : Le Partit Occitan appartient à la fédération "Régions et Peuples Solidaires" qui regroupe diverses organisations politiques des peuples et régions de l'hexagone. Le Partit Occitan est également membre de l'Alliance Libre Européenne, rassemblement d'organisations nationalistes et régionalistes de divers pays d'Europe. Ce groupe compte des députés à Strasbourg.

5. INTERNATIONAL RELATIONSHIPS : The Occitan Party belongs to the "Régions et Peuples Solidaires" federation which regroups different regionalist and nationalist political movements in the French state. The Occitan Party also belongs to the European Free Alliance, a grouping of regionalist and nationalist political movements in Europe. That grouping has some deputies in the European Parliament.



6. PREMSA : Lo Partit Occitan possedis un jornal que se ditz "Occitània". Aqueste pareis cada dos meses. L'abonament n'es de 23 € per 6 numeròs (abonament de sosten a partir de 30,5 €) / Fòra C.E. : 30,5 €. "Occitània" - Bòstia Postala 28 - 81370 Sant Sulpici La Punta - tel : +33(0)563 40 0933.

6. PRESSE : Le journal "Occitania" paraît tous les deux mois. Abonnement (6 n°): 23 € /abonnement de soutien 30,5 € ou plus. / Hors C.E. : 30,5 €. "Occitania" - BP 28 - 81370 Sant Sulpici La Punta - tel / fax : 05 63 40 09 33.

6. PRESS : The Party's paper, Occitània, comes out every two months.Subscription rates per 6 issues: 23 € ; support 30.5 € or more. / Outside E.C. : 30.5 €. Address : Occitània, BP 28, F- 81370 St Sulpici La Punta. Phone : (33) (0)5 63 40 09 33.



7. ORGANISACION : Los comitats locals o despartimentals son ramosats en federacions regionalas. Lo Conselh Nacional del Partit amassa los delegats representants dels comitats locals e de las federacions regionalas (es lo parlament del partit). Lo Bureu Nacional es elegit cada dos ans pel Congrés del partit (es l'executiu del partit). Lo Congrés es dubèrt a totes los sòcis del partit.

7. ORGANISATION : Les comités locaux ou départementaux sont regroupés en fédérations régionales . Le Conseil National du Parti réunit les délégués des fédérations régionales (c'est le parlement du parti).Le Bureau National est élu tous les deux ans par le Congrés (c'est l'exécutif du parti). Le Congrés est ouvert à tous les adhérents.

7. ORGANISATION : Local or departmental committees are grouped in regional federations. The national Council regroups delegates from the different regional federations (the party's parliament). The national Bureau is elected every two years by a Congress. That Congress is open to every member.



8. ADERIR : L'adesion es dobèrta a tota persona d'acòrdi amb la Carta del partit. La dobla apartenáncia amb una autra organisacion politica non es acceptada. Per aderir, clicatz aquí.

8. ADHERER : L'adhésion est ouverte à toute personne d'accord avec la Charte et n'appartenant pas à un autre groupe politique. Pour adhérer, cliquez ici !

8. JOINING : Joining is open to anyone in agreement with the Charter and who does not belong to another political party. To join, click here !